Dr. Strange in the Multiverse of Madness
(PG-13)
Thursday, 5/19 – 7:00 p.m.
Friday, 5/20 – 7:00 p.m.
Saturday, 5/21 – 2:00 p.m.
Sunday, 5/22 – 2:00 p.m.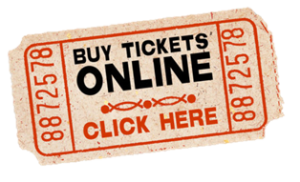 ABOUT MOVIE
To ensure safety of all of our patrons, we will have the following rules in place:

Face coverings are required for entry. If you don't have one, we will happily supply you one for free.
Six (6) feet distance between patrons when in line at ticket booth and concessions.
If you feel any of the following symptoms, we ask that you stay home:

Fever
Cough
Shortness of Breath
Chills
Repeated Shaking with Chills
Muscle Pain
Headache
Sore Throat
New Loss of Taste and Smell

If you would like any more information, you can visit the following sites:
Advertise with us!
Have your message seen by hundreds of people every weekend!
Learn More!
THE BEST PARTY IN TOWN?
Yours!
The Majestic is not just a movie theater! It is also be a beautiful choice for private functions.
We have comfortable table seating for 40 guests and a prep kitchen for catering.
We can even arrange a private film viewing!
Contact Us Today!
Stay Up on The Majestic News
Join our text message alerts to stay current on what's going on at The Majestic!
Join Here!
THE
MAJESTIC

STORY

In 1929, E.E. Gailey, who was operating the successful Crystal Theatre in Wayne, decided to expand his business with another theatre. Mr. Gailey named it after himself: The Gay Theatre. By 1942, the Crystal had been renamed to the CoEd, and it and The Gay were owned by the March Brothers. In 1992, he built a wall in the middle of The Gay, giving it two screens, and he renamed it The March Twin. It remained a two-screen theatre until it closed its doors for the first time in 79 years. Once The March Twin closed, something missing from downtown. We were missing a place to hang out, a place to go on a date, a place for kids to see their first movie… What we were missing was a place to take part in a great American experience. When the theatre closed, a group of determined people got together and decided that Wayne deserved to have a movie theater. That group, with help from the Wayne Area Economic Development Institute, set about raising the money to buy the building and revitalize and reopen the theater. Surely there was a way to reopen this theatre? And surely there was a way to bring in the Wayne Community Theatre Group, who needed a stage when the theatre happened to have a spare one? Soon they had momentum and the project was off.
---
Looking for part-time work?
We're hiring fellow film lovers!
Just follow the link, fill out the information, and send it to majestictheatrecoordinator@gmail.com or bring it in during business hours!
Learn More!